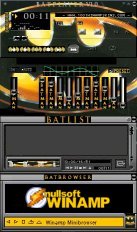 BatPlayer v1_0 - This is a skin for the Nullsoft Winamp player. Including the BatList, BatEqualizer and BatBrowser. Holy Winamp, Batman!


---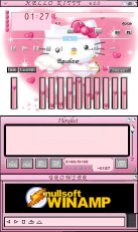 Hello Kitty v1.0 - This is another Winamp skin. I originally made this one for a girlfriend. It's a lot of pink, but she liked it.


---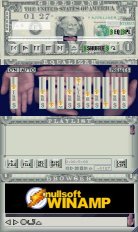 Greed Amp v1_0 - This is yet another Winamp skin I created. With this one, I tried dabbling in a little social commentary. Heh.


---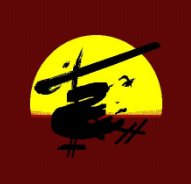 Miss Saigon Poster - This is one of the very first designs I ever did using computer graphics, and I'm still pretty proud of it. This is based on the poster for the broadway musical 'Miss Saigon'. I did this freehand using Windows Paint. It has been incomplete for many years, but I still have hopes of finishing it one day.


---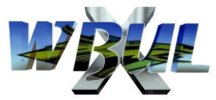 WBUL Logo - This is a logo I designed for the 10 year anniversary of my college radio station in 1998. I used Crystal Graphics 3D IMPACT! Pro to create the 3-dimensional 'X' and letters, and then I used Paint Shop Pro to map the image of the bull onto the letters and then combine everything into one image.